Hire A Private Jet To Dubai
Take a private jet to Dubai which is one of the most unique cities in the world, attracting many tourists every year. This destination is packed with its historic sights, modern architecture, skyscrapers, active nightlife and a hot climate. Dubai stands out as a go-to destination for many travellers that want to spend valuable time in this city for either business or leisure.
If you're entertained by sand dunes, fine dining, all-inclusive extraordinary accommodation options and shopping sprees, Dubai might be something not to just make you relax in luxury settings but also have memorable and adrenaline-filled experiences.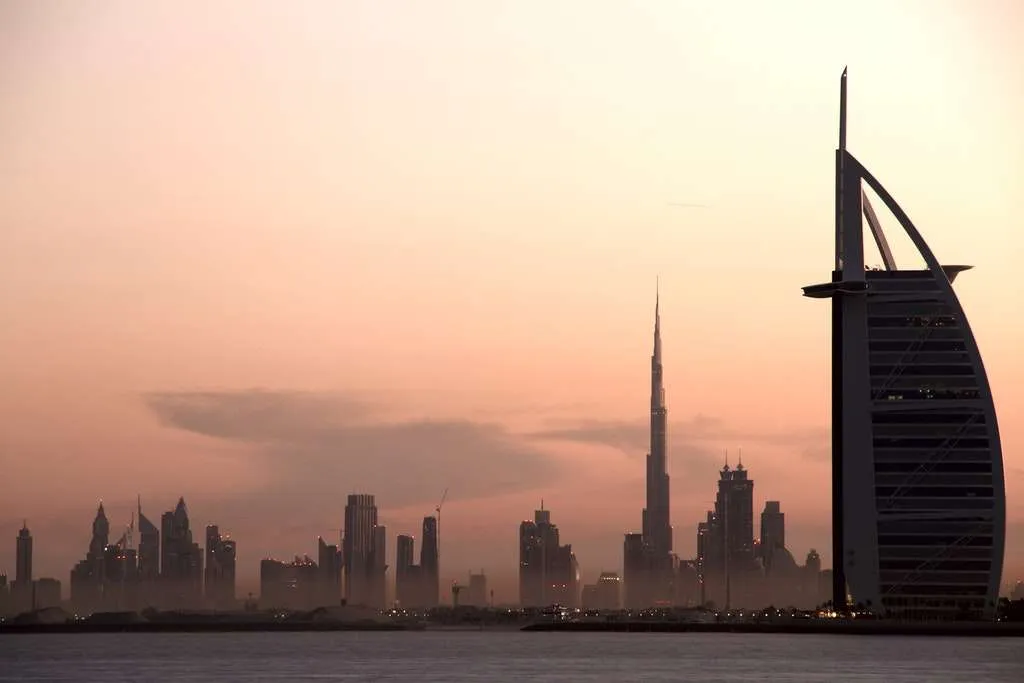 Diverse Culture
Around 85% of the population in Dubai are expats from all over the world and the integration of the culture in Dubai is rarely seen anywhere in the world. It allows visitors to travel the entire world from one place, by taking its cultural diversity to another level.
Palm Jumeirah
Palm Jumeirah has been inspired by Dubai's traditional tree and constructed just like it. In the shape of a palm tree, this island spreads out into the ocean, offering beaches, a variety of restaurants and hotels. You can visit Palm Jumeirah and have one of the experiences of your life or even better – take a helicopter tour and see it from above.
Burj Khalifa
It is the tallest building in the world and definitely a signature of Dubai. Taking a trip to the top of this astonishing skyscraper will definitely be a memorable experience. The building is over 800 meters tall and has 163 floors, hosting numerous hotels and restaurants. It is the best place to watch a sunset in Dubai and many travellers suggest that it's something everyone should do at least once in their lifetime.
Active Nightlife
Dubai hosts some of the best nightclubs and bars, open every night of the week. Even the world's best-known clubs such as Blue Marlin, Cirque Le Soir and White Dubai don't take any days off, offering nights of entertainment in different themes and styles.
In The Desert
Before the tall skyscrapers and luxurious supercars arrived in Dubai, it was only a space of sand and desert. If you visit Dubai, you can go on a desert safari, have a taste of traditional Arabic cuisine, watch belly dancing, ride camels and go dune bashing. Desert tours take place frequently and can be arranged with a pick-up from the hotel and take you to the camp in the middle of the desert. It offers an insight into what life was like in the desert before it became the hub of diversity, luxurious cars and modern architecture.
The Waldorf Astoria Dubai Hotel is located on the Palm Jumeirah, making it an astonishing location to stay. The rooms in the hotel are filled with luxury and charm, the hotel offers a private beach and a selection of top-class restaurants. You will definitely be amazed by dining experiences in one of the 6 restaurants the hotel has to offer. The Waldorf Astoria will make it a remarkable dining experience, serving Southeast Asian as well as Arabian dishes.
Me Dubai Hotel is located in the Opus building, right in the heart of Dubai. This extraordinary hotel has not been designed to be just a hotel, it connects its guests in the combination of cuisine, art, fashion and music. ME Dubai has been designed by Zaha Hadid and it the architecture of this profound masterpiece attracts the interests of design and architecture lovers. The hotel's minimalistic style flows effortlessly through the entire building and suites, offering breathtaking views across the city of expats.
Raffles The Palm Hotel in Dubai is located on the Palm Jumeirah island, delivering a top-tier 5-star service to its guests who enjoy fine things in life. The hotel offers spacious suites and rooms and the guests are able to dive into the experience of enjoying three upmarket restaurants, specialising in various cuisines from Japanese, alfresco dining to traditional Afternoon Tea experiences. The hotel made sure to engulf the needs and tastes of every guest when it comes to wellbeing and luxurious experiences.
Burj Al Arab Jumeirah Hotel in Dubai is located on its own island, making sure every guest that gets a feeling of royalty during their stay in Dubai's most iconic 5-star hotel. Featuring ultra-modern suites, floor to ceiling windows and modern technology all around, this outstanding gem makes the accommodation experience even more remarkable. If you enjoy fine dining experiences, the hotel has 9 restaurants to choose from.
What Are The Closest Airports in Dubai For A Private Jet Charter?