The private jet industry is booming, and the demand for luxury jets is increasing. As the world becomes more globalized and people travel more often, they want to be able to enjoy their time in the air as much as possible. Perhaps you've been wondering, what are the most expensive private jets in the world? The following are some of the most luxurious private jets available today.
1. Air Force One: The Most Expensive Private Jet in The World – $660 Million
The Air Force One is the world's most expensive private jet, which costs $660 million. The aircraft is a modified version of a Boeing 747 for the use of presidential transport and is operated by the United States Air Force.
This private jet includes many amenities such as:
Two kitchens
Multiple living spaces
Conference room
A medical team with a doctor
As the world's most expensive private jet, you would expect it to include the safety and security that comes with it. Air Force One is equipped with the latest technology and equipment to protect the aircraft and the passengers from an electromagnetic pulse. The aircraft is also always followed by two fighter jets and can be refuelled mid-air if necessary.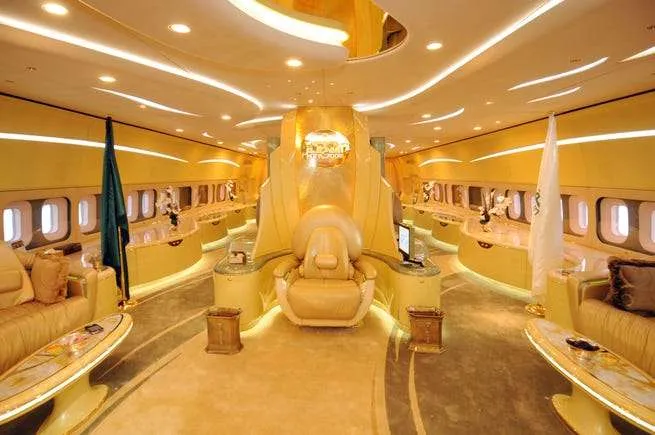 2. Airbus A380 Custom Private Jet – $600 Million
The custom Airbus A380 Private Jet is essentially the same as an original Airbus A380 with one exception: it has been customized to include all of the comforts and luxury that one would expect in a private jet.
The price for this luxury comes at around $600 million USD. This includes but is not limited to plush seats and flat-screen TVs. This private jet was specifically made for Saudi Prince Al Waleed Bin Talal al-Saud. However, the aircraft was sold to an unnamed billionaire before it was even delivered. The interior of this aircraft was customised and designed by Edése Doret, a famous interior designer.
With all the luxury amenities and grandiose design, Airbus A380 also consists of a Turkish bath with gold-plated finishes, a designated garage for the Prince's Rolls-Royce and a prayer room that automatically rotates towards Mecca. Not only that, it also consists of three floors with glass-made elevators to allow a smooth transfer of passengers.
3. Airbus A340-300 – $400 Million
With a price tag of $500 million, this aircraft is one of the most expensive private jets in the world. Owned by the Russian oligarch Alisher Usmanov, the Airbus A340-300 Private Jet is bigger than President Vladimir Putin's personal aircraft.
The initial cost of this private jet was $230 million but Alisher Usmanov spent around $170 million to completely transform the interior. The newly crafted lavish interior consists of a dining room, luxurious leather chairs, bathrooms, showers, seating areas and sleeping quarters.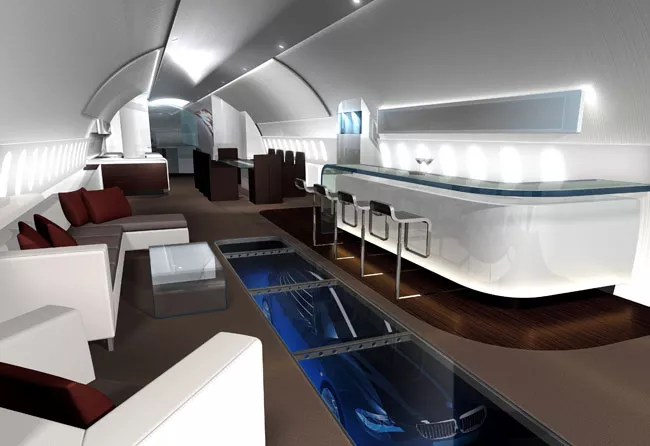 4. Boeing 747-8 VIP Private Jet – $367 Million
The Boeing 747-8 VIP belongs to the real estate tycoon Joseph Lau and has a price tag of $367 million, which makes it the fourth most expensive private jet on our list. It has luxury lounges, a bar, a gym and conference rooms for board meetings.
This plane comes equipped with two GEnx-2B engines that produce up to 67,000 pounds of thrust each. This means that this jet could fly at an average speed of around 900 kilometres per hour if it were taking off from New York City's JFK International Airport and landing at Los Angeles International Airport (LAX).
5. Boeing 747-300 Private Jet – $323 Million
This Boeing 747-300 Private Jet is the fifth most expensive private jet in the world. The aircraft belongs to the Sultan of Brunei, one of the world's richest men. The aircraft itself has a price tag of $323 million and the owner has reportedly spent $100 million on turning the aircraft into a luxury palace. The interior consists of washbasins and other aspects of the interior made of solid gold. The aircraft has the capability of reaching a cruising speed of 1,000 kilometres per hour within a range of 14,000 kilometres.
More Affordable Private Jets
If you're looking for a jet that doesn't break the bank, these five might be your best bet.
Conclusion
That concludes our list of the most expensive private jets in the world. We hope you enjoyed reading about these amazing aircraft and that it inspired you to think about what are the possibilities in private aviation. Although it would be rather impossible to charter the top 5 most expensive private jets, there are many other alternatives. You can always charter private jets in the same or a similar category and still fly in luxury and style.
If you would like to hire a private jet, our team of aviation consultants is always available to discuss your travel requirements and offer aircraft options based on your preferences. Do not hesitate in contacting our team via email or by phone and we will make sure your private jet flight is seamless and effortless.