Today we'll look at how private jets can help fight climate change and transition towards sustainability. Everywhere we look, we witness new measures designed to combat climate change. Going green is the norm, with technology companies focusing on solutions that can help preserve the planet's fragile ecosystems.
The call also private jet manufacturers, taking the opportunity to propel technology forward and make private flights greener. Keep your eyes on the horizon, as private aviation may soon become the example for all air travel.
Flying and preserving
For many years, aviation has been perceived as a villain in the emission of harmful components to our planet. After all, most aircraft still use kerosene, which produces carbon dioxide (CO2) through combustion. It is one of the causes of global warming and is still a huge problem waiting for sustainable solutions.
One of the most promising is already coming through a glimpse of a different future on the horizon: technological advances which allow aircraft to reduce their emission of pollutants. Many of these technologies are already being implemented in small and medium-sized private jets, showing that luxury also accompanies environmental awareness.
New fuels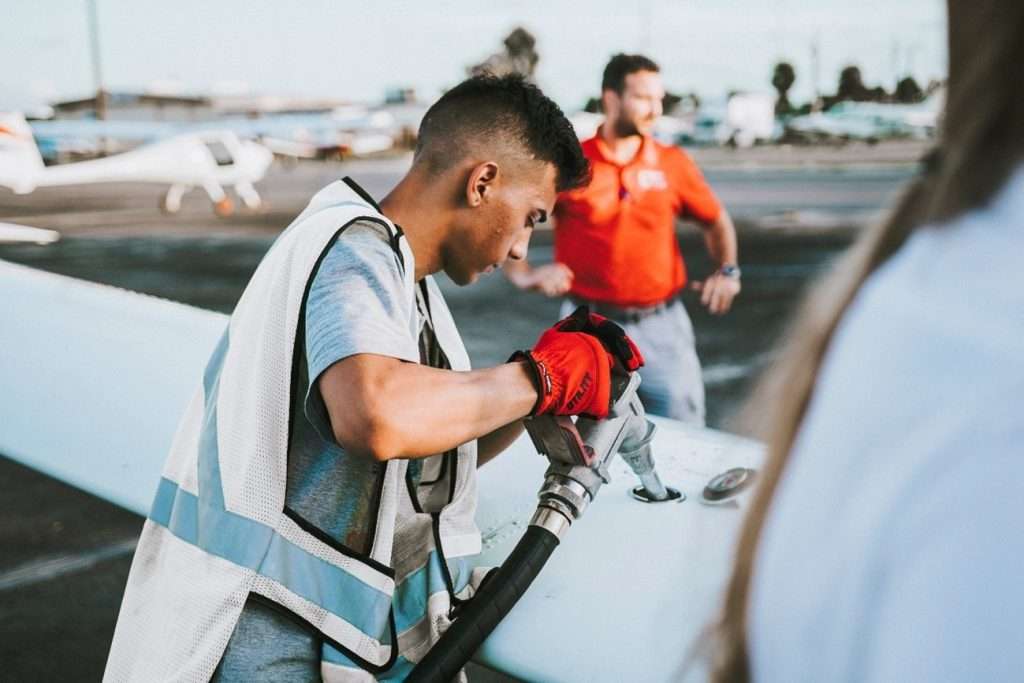 Using new fuel formulas is one of the most promising alternatives to make flying in private jets sustainable in the near future.
Fuel that emits up to 80% fewer carbon emissions is already on the market – such as SAF, short for Sustainable Aviation Fuel. This biofuel helps drastically reduce the pollution caused by private jet flights and provides the gateway to a true, measurable transition.
In the coming years, we expect it to become the norm for those who operate these exclusive and comfortable flights. In the process, industry players are taking responsibility and not giving up on protecting the planet.
The future may well be electric
No doubt you have heard this sentence before, as everything seems to be going electric already. Electric cars are a solid example, with many countries meeting a 5% EV quota on their total car fleet.
Likewise, private jets will not be left behind. There is a big buzz among jet manufacturers to adopt the same technology and implement it on small and medium jets. In fact, short regional flights are already possible in small electric or hybrid private jets.
The challenge is now to bring this kind of technology to aircraft capable of operating long flights. Wright Electric will begin testing 100% electric jets later this year. Its estimates say that by 2030, its entire fleet will be composed of electric jets. There are still some challenges to overcome, but the principles involved are nothing short of inspiring.
The same can be said about an exciting alternative: hydrogen. It will probably be available at a later stage, but it is still one to consider in the next couple of years. In any case, just like in land mobility, these are exciting times surrounded by virtuous plans.
Luxurious and virtuous
Those who charter a private jet know it is a fantastic experience, incomparable to the challenges most commercial flights pose.
But what if your company does not yet have access to such technology? For those who wish to continue enjoying the advantages of flying private jets with environmental peace of mind, there is a modality that allows you to reduce your ecological footprint on these flights – private jet sharing.
The jet is rented to several customers towards the same destination, saving everyone money and optimizing the jet's capacity. Adopting this simple method reduces the global number of flights and therefore helps our little blue sphere. Since it also saves you money, we'd call it a win-win situation.
Taking advantage of flying empty legs is also a fantastic way to save money and adopt a sustainable attitude towards air travel.
Final considerations
Although the airline industry is still one of the largest emitters of CO2, fundamental measures are being taken to reverse that situation.
By implementing new technologies, private jets can quickly become an excellent flight option for the environmentally conscious. The industry has always been a pioneer in innovation, and we expect significant changes in the next couple of years.
Contact our team today to arrange your private jet flight, and don't forget to follow us here or on social media for more updates on how private jets can help fight climate change.